RIO DE JANEIRO, BRAZIL – Twitter on Wednesday suspended the account operated by Dr. Robert Malone, a U.S.-based virologist, and immunologist credited for significantly contributing to the invention of the mRNA technology, the foundation of the Pfizer and Moderna vaccines against Covid-19.
The ban came just hours after the AP posted a controversial "fact check" report claiming Malone "misled" people by claiming the vaccines are failing against the Omicron variant.
Recent figures from Denmark and Germany refute AP's fact-checker claim.
JUST IN – Robert Koch Institute report released today states that 95.58% of the #Omicron cases in Germany are fully vaccinated (28% of those had a "booster"), 4.42% are unvaccinated.

— Disclose.tv (@disclosetv) December 30, 2021
In the midst of the pandemic, Malone became a prominent and uncomfortable critic of many of the measures taken in response to the spread of the SARS-CoV-2 coronavirus. He is considered the inventor of mRNA technology and is an outspoken critic of the Covid-19 mRNA vaccines.
Malone is an internationally recognized vaccine researcher who has authored dozens of scientific papers and been cited thousands of times.
He was the primary author of a 1989 paper that demonstrated how RNA could be delivered into cells and a co-author on a 1990 paper that showed how injecting pure RNA or DNA into mouse muscle cells can lead to the transcription of new proteins.
His work has been described as "seminal" in the field of mRNA-vaccine development.
Although Malone supports vaccines as a medical doctor, he believes that the steps the United States government has taken to bring mRNA Covid-19 vaccines to market from Pfizer-BioNTech and Moderna "have been detrimental and contrary to globally accepted standards for developing and regulating safe and effective licensed products." He shares his views on social media.
In a post on Substack Wednesday, he wrote that his Twitter account had over half a million followers when it was permanently suspended.
"Over a half million followers gone in a blink of an eye. That means I must have been on the mark, over the target. It also means we lost a critical component in our fight to stop these vaccines being mandated for children and to stop the corruption in our governments, as well as the medical-industrial complex and pharmaceutical industries," Malone wrote.
He did not give a specific reason for his suspension. A Twitter spokesperson said Malone's account was permanently suspended for "repeated violations of our Covid-19 misinformation policy."
Malone has gathered a large following in conservative media for his opposition to government vaccine mandates and recommendations against having children under age 18 vaccinated against Covid-19.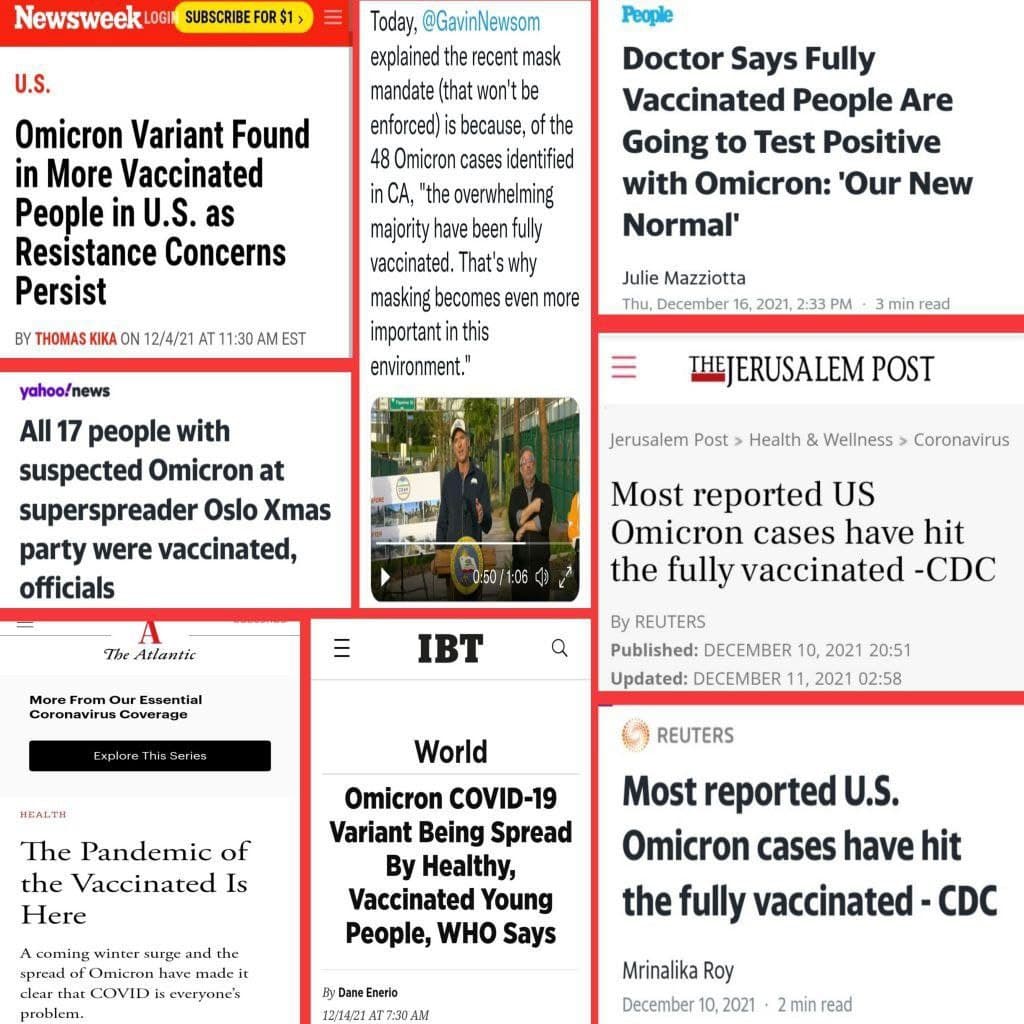 The Pfizer-BioNTech Covid-19 shots received emergency use authorization in the United States for children aged 5 through 11 on Oct. 29 and adolescents aged 12 to 15 in May.
The U.S. Centers for Disease Control and Prevention recommends that everyone age five years and older get a Covid-19 vaccine to help protect against severe illness and death caused by Covid-19. Public health officials have repeatedly insisted that the vaccines are safe and effective for children and adults.
Twitter has strict rules prohibiting users from spreading what they call "false or misleading information" about Covid-19 or the vaccines developed by Pfizer, Moderna, and Johnson & Johnson.
De facto, however, Twitter practices nothing other than brute censorship, because the platform forbids users to write posts claiming, for example, that vaccines are dangerous or that governments or the medical industry have covered up undesirable side effects. In both cases, this is by no means misinformation, but simply uncomfortable truths.
SHOCKING VAERS DATA
VAERS data released December 17 by the Centers for Disease Control and Prevention (CDC) included a total of 965,843 adverse event reports in all age groups following COVID vaccines, including 20,244 deaths and 155,506 serious injuries between December 14, 2020, and December 10, 2021.
U.S. VAERS data for children aged 5 to 11 years show:
The second death (VAERS ID 1890705 ) occurred in a 5-year-old girl who died four days after her first Pfizer injection.
To speak of "misinformation" in the face of these official VAERS figures is not only cynical but also immoral.
Malone also has accounts on Gab and Gettr, two alternative social media platforms that are popular with users who believe Twitter censors conservative viewpoints.
He posts links to his Substack articles on those accounts, some of which discuss Covid-19 and question the safety of the vaccines in adolescents and younger children, likely violating Twitter's rules.
In one recent video that went viral, Malone made several claims about the mRNA Covid-19 shots being harmful to children. His claims were opposed by other health experts, who accused him of spreading misinformation about the vaccines.
AFP Fact Check reviewed Malone's video statement and cited other medical experts, none of whom could come close to matching Malone's caliber and expertise, who contested claims Malone made. For instance, Malone said that spike proteins in mRNA vaccines are "toxic" and can "cause permanent damage in children's critical organs."
Paul Offit, an infectious disease physician, and director of the Vaccine Education Center at the Children's Hospital of Philadelphia, said that was false.
"There's no evidence, either in experimental animals or people," he told AFP.
"There is no evidence that the spike proteins generated in response to the Covid-19 vaccine are toxic," Deborah Greenhouse, a fellow at the American Academy of Pediatrics, added.
That experts argue about something is nothing new. What is new is that the opinions of second-rate experts are juxtaposed with statements of an alpha scientist so that the alpha can be silenced.
AP and AFP are two of the so-called "big four" news agencies that provide most of the foreign news printed by the world's newspapers. The other two agencies are United Press (UPI) and Reuters.
Whatever these four agencies publish becomes mainstream narratives worldwide, as their articles are republished by newspapers around the globe. In this sense, they are instrumental in what people believe is true and real in the world regarding many topics.
The fact that this concentrated power of "truth creation" also entails great dangers hardly needs to be explained in detail. Information and opinion monopolies have almost always led to dangerous propaganda in history. Why should it be any different this time?