Ecuadorian President Guillermo Lasso on Friday called for the resignation of Interior Minister Patricio Carrillo after a series of police failures allegedly led to the escape of police officer Germán Cáceres, the husband and main suspect in the murder of lawyer María Belén Bernal.
"After the events of the last few days, I have decided that your service ends here. I have asked (Patricio) Carrillo to resign from his post as Interior Minister," the Ecuadorian president said in a statement on national television, reported by 'El Telégrafo'.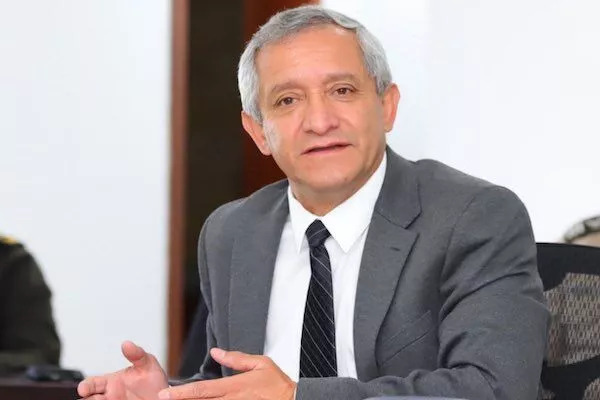 In this sense, Lasso has also asked that "the top commanders" of the National Police (without specifying who) make their positions available, in addition to asking for the resignation of Generals Freddy Goyes and Geovanni Ponce, as reported on his Twitter account.
Ponce is a district general, National Director for Drug Control, and the person who allegedly gave Germán Cáceres permission to attend a soccer game the night Bernal disappeared.
Freddy Goyes is listed as the National Director of Human Talent Management at the National Police, according to "Metro Ecuador."
The Ecuadorian president has affirmed that, as he has defended the work of the National Police, "he will be the first" to demand a response.
Therefore, he has given the general commander of the agency, Fausto Salinas, a deadline of seven days to provide results that lead to the arrest of Cáceres.
"We are all united in the pain and outrage over the murder of María Belén Bernal. This is a grief that knows no borders. We all have the same anger," Lasso said during his appearance on national television.
Ecuadorian authorities confirmed Thursday that Bernal's body had been found and announced they were launching a search for the lawyer's husband, Germán Cáceres, the main suspect who is believed to have left the building in a vehicle.