RIO DE JANEIRO, BRAZIL – The Minister of Government, Eduardo Del Castillo, announced this Friday (29) that legal actions would be taken against the armed group – identified as "avasalladores" – that on Thursday held journalists, police officers, and other people in a land dispute in the province of Guarayos, department of Santa Cruz.
"As Ministry of Government we advise that we are going to carry out all the corresponding actions to get to the material truth of what happened in these facts and the responsible persons will be put before the Bolivian courts so that they render a report of this so regrettable act that they had yesterday", he said.
Read also: Check out our coverage on Bolivia
The authority added that "all the tools" available in the Plurinational State will be used, but not only because, in this case, the victims are police officers or journalists, but for any action of retention of a person.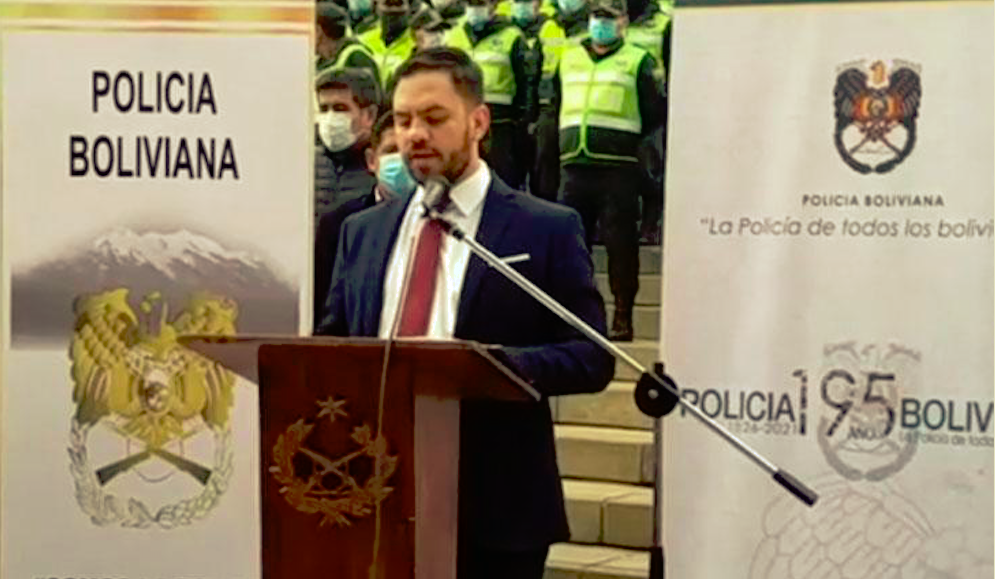 So now these "people who have dared to detain or deprive these Bolivian citizens of locomotion will have to be held accountable before Bolivian justice", he ratified.
On Thursday, journalists from different media, police, and other people were detained for at least seven hours in a property called Las Londras, located in Guarayos.
One of the journalists, after his release, said that they were surprised by hooded and armed people who fired several shots. He noted that the hooded men stripped them of their work tools, beat them and even one of the policemen fainted from the blows.
But "thanks to the work of the Bolivian Police, a small negotiation was reached with this group of people who had been detained (and they were released)," added Minsiter Del Castillo. He said that at least seven media workers were among the victims.
Del Castillo also reminded that to carry firearms, people need to have authorization. And in this case, "we have evidence that in this sector of the national territory there is no authorization issued by the Ministry of Government," he said.